Skip to Content
The Truth About Missing Teeth
If you are missing one or more teeth, you may be a good candidate for denture implants in Houston, TX, or single teeth implants to restore your smile. Prestige Periodontal is a leading implant dentistry specialist and offers several permanent tooth replacement solutions for adults.
dental implants surgery Houston
dental implants surgery Houston
Facts About Missing Teeth
Approximately 178 million people in the U.S. are missing at least one tooth*
90% of patients without any teeth choose dentures for tooth replacement*
What you eat and your lifestyle choices play an important role in your oral health
More than 20% of adults older than 65 years of age have lost all their teeth due to gum disease or tooth decay**
*Source: GotoaPro.com, **Source: Dentatus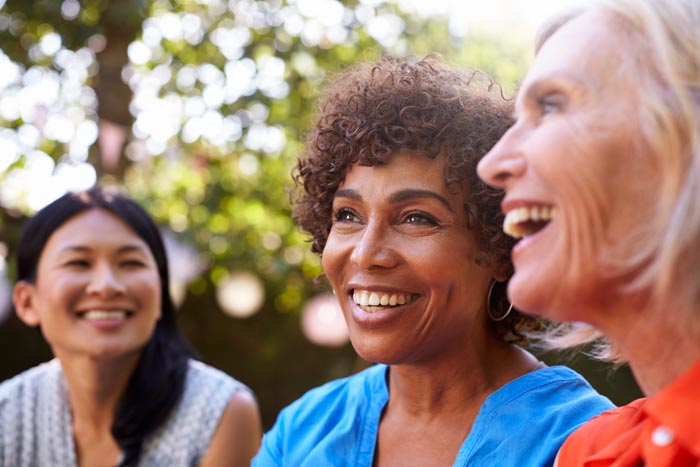 Permanent Tooth Replacement With Dental Implants
If you have missing teeth after gum disease or have lost one or more teeth for any reason, we may recommend dental implants as a permanent solution for replacing missing teeth. Dental implants are designed to function just like your real teeth and can be attached to a set of dentures as an alternative to single post placement. We can discuss your options during your consultation.
Key Benefits of Dental Implants
One of the biggest benefits of teeth implants in Houston, TX, is that the implants are fused directly to the jawbone. This reduces the risk of jaw bone loss, a common problem among patients who lose their teeth. The titanium post of the implant stimulates the jaw, which enables bone regeneration. Dental implants are designed to function just like your real teeth and will last for years to come.
How Denture Implants Work
If you currently wear dentures and need a tooth replacement procedure with more stability, denture implants may be a better option for you. Fixed dentures are placed by fusing a set of dental implants into the jawbone to serve as a base for the dentures. A set of dentures can then be attached to the implant to fit securely in place.
Advanced Care From an Experienced Implant Specialist
Dr. Khalid has placed thousands of dental implants over the course of his career and completed a three-year surgical residency for dental implants before entering the field. He uses only high-quality materials and the latest techniques to ensure optimal results. Dental implants can last your entire lifetime with proper placement and do not typically require repairs or special care.
Replacing Teeth With Denture Implants
Prestige Periodontal may recommend denture implants as part of your treatment plan when you are considering dentures but want something more permanent. Fixed implant dentures are connected to the jaw with a set of dental implants, which means the base of the implant is fused to the jawbone. This eliminates the need for any type of paste or adhesives and prevents the dentures from shifting around when eating or speaking. We use two techniques:
Bar-Retained Dentures
A set of metal bars are placed along the gum line to serve as a base of the dentures. The bars are attached to the top of the dental implant so the dentures securely rest on the gum line.
Ball-Retained Dentures
We connect the base of the denture with a ball-and-socket mechanism so the top of the implant connects to the base of the denture. This prevents the dentures from slipping or shifting.