Skip to Content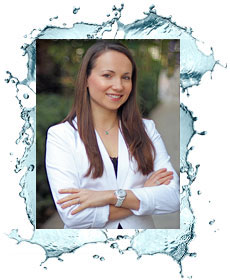 Dr. Liza Schevchenko prepared for her career through studies at the University of Houston and received a Bachelor of Science degree in Biology and graduated with honors.
Dr. Shevchenko then received her Doctor of Dental Surgery degree from The University of Texas School of Dentistry in Houston. She received this degree with honor at the top of her class and received recognition as an outstanding graduate. Earning scholastic awards both in achievement and research, she was accepted into residency at the University of Texas Dental School where she graduated and earned her Master of Science degree and certificate in Orthodontics. Dr. Shevchenko later completed a rigorous examination to become a Diplomate of the American Board of Orthodontics, the highest level of attainment in education, evaluation, excellence, and ethics. This distinguished achievement is awarded upon successful completion of three phases of oral and clinical examinations. This accomplishment reflects her dedication to continuing education and professional excellence.
Dr. Shevchenko, is a specialist that is focused on delivering high quality treatment following the highest standards of patient care using the latest in cutting edge technology. By being responsive to your needs and helping you understand your treatment, she hopes to establish a long and mutually rewarding relationship. 
Professional organization memberships include the American Orthodontic Association and the American Dental Association. She is a Vanguard Society member of the AAO Foundation, the charitable arm of the American Association of Orthodontists. The AAO provides support to orthodontic education programs and orthodontic research. Since 1994, the AAO Foundation Awards Program has provided $8.9 million in funding used for awards, scholarships, publications of research and numerous other funds to ensure the future viability of the specialty by investing in the next generation of educators and researchers.