Skip to Content
Get Teeth-In-A-Day at our Houston Office
Prestige Periodontal and Dental Implant Surgery, PLLC offers both traditional dental implants and a newer procedure that is often called "teeth in one day" to our patients in the Houston area. Dental implants are a good choice for those who have missing teeth, as they closely resemble the look of a natural tooth. In addition, these structures are strong, and provide a good replacement for the tooth or teeth that have been lost. Dental implants also prevent problems that are associated with a missing tooth in the oral cavity, such as bone loss, collapsed gum tissue and other structural problems. Whenever possible, a dental implant procedure is recommended highly by our practice as an optimal choice for patients in our care.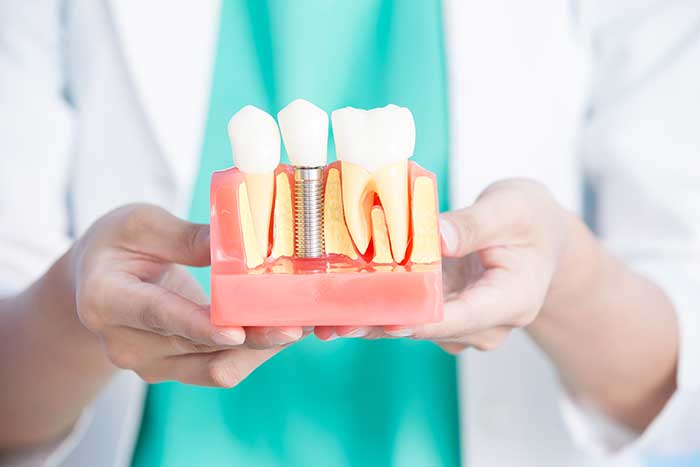 Traditional Dental Implants
Traditional dental implants are basically replacement teeth that are secured to the jawbone through a process of placing the implant itself, as well as a connecting piece and a false tooth that matches other teeth in the mouth. Dental implants have allowed patients another, more appealing option rather than a bridge or dentures. They are sturdy and they look just like regular teeth but require multiple visits over time.
Immediate Load Dental Implants
Immediate-load dental implants are also referred to as "teeth-in-a-day" because they require no wait time between the placement of the implant and the attachment of the connecting piece and the crown. All this work is completed in just one visit, so the patient will leave the office with a tooth (or teeth) in the place where the missing one was previously.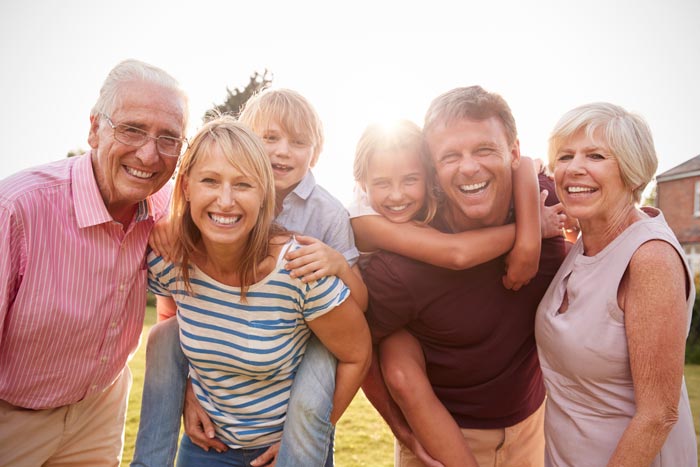 Traditional Implant vs. Teeth In One Day
Traditional implants must be left undisturbed for four to six months before healing and growth will allow for the tooth to be replaced. This waiting period allows osseointegration to take place between the tooth and implant. The result is a strong, stable implant. However, traditional implants require multiple surgeries (one to place the implant and one to uncover the implant from under the gum line after six months). During the waiting period, patients may be forced to wear a bridge or denture—or worse—live without a tooth.
While traditional dental implants have a high success rate, the waiting period makes this treatment option difficult especially in the case of an emergency. Immediate load implants or teeth-in-a-day, have no waiting period and missing teeth can be placed immediately! As soon as the surgery to place the implant has been completed, the doctor can place a restoration piece without the required six-month waiting period.
You can walk out of your appointment with a new tooth that will function normally the same day! Plus, the procedure usually takes only an hour.