Skip to Content
Dr. Adrienne Williams
Service Above Self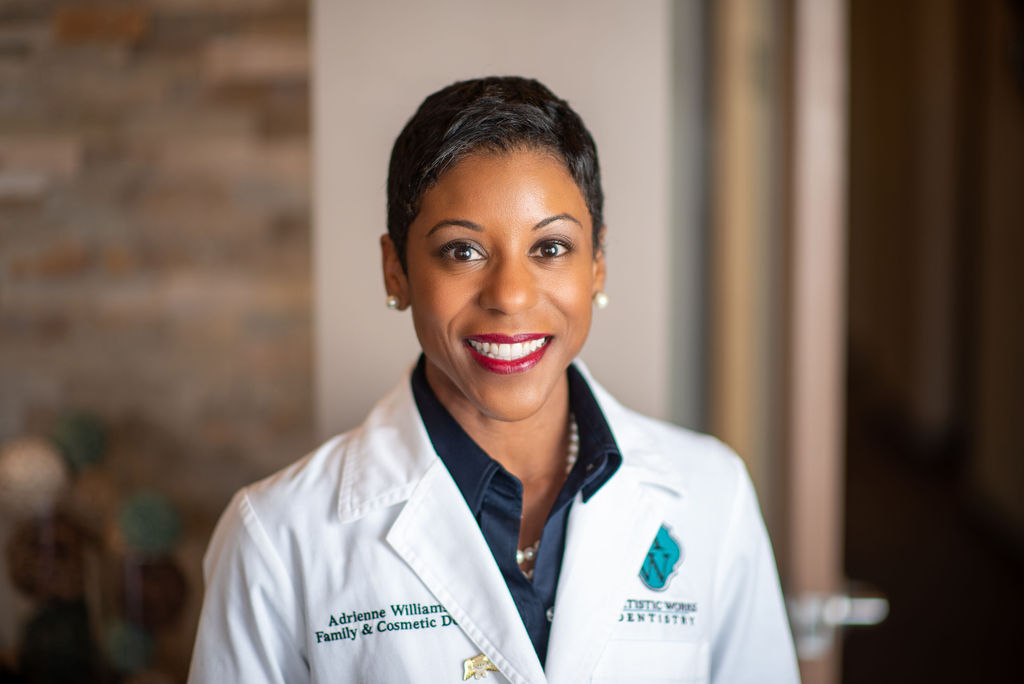 Dr. Adrienne Williams is a native Houstonian. She received a Bachelor's of Science in Biology with honors from Xavier University of Louisiana. In 2003, she received her Doctorate of Dental Surgery (D.D.S.) degree from The University of Texas Health Science Center at Houston School of Dentistry. While in dental school, she earned awards for her research in the Health Promotion and Prevention Department. After receiving a Doctorate of Dental Surgery, she pursued an additional year of training through the Advanced Education in General Dentistry Residency at UT-School of Dentistry.
Dr. Williams has practiced dentistry in the Houston area since completing the residency. She served as the Dental Director for a non-profit dental program in Stafford, Texas for ten years. While in this position she also served as adjunct faculty of UT-School of Dentistry. In 2013, Dr. Williams opened Artistic Works Dentistry in the Memorial/Galleria area. She practiced family and cosmetic dentistry, including orthodontics for 10 years.
She is passionate about preventive dentistry and educating her patients about maintaining oral health for a lifetime and its connection to overall health. She loves to help her patient's look and feel their best. She counsels her patients and community on the benefits of gut health for longevity and overall health. She is a firm believer in the importance of career long learning. To that end, in addition to hundreds of hours in continuing education, she completed a two-year comprehensive training in orthodontics for the general dentist and a one-year early orthodontic treatment course for children. She is also certified in Invisalign (clear aligner braces).
In her spare time Dr. Williams enjoys spending time with her husband, Courtney, son Christopher and daughter Cenesia, and extended family. She enjoys fitness, yoga, wellness and traveling.
View Dr. Adrienne Williams Profile: