Skip to Content
Dr. Vajahat Yar Khan
Diplomate of American Board of Pediatric Dentistry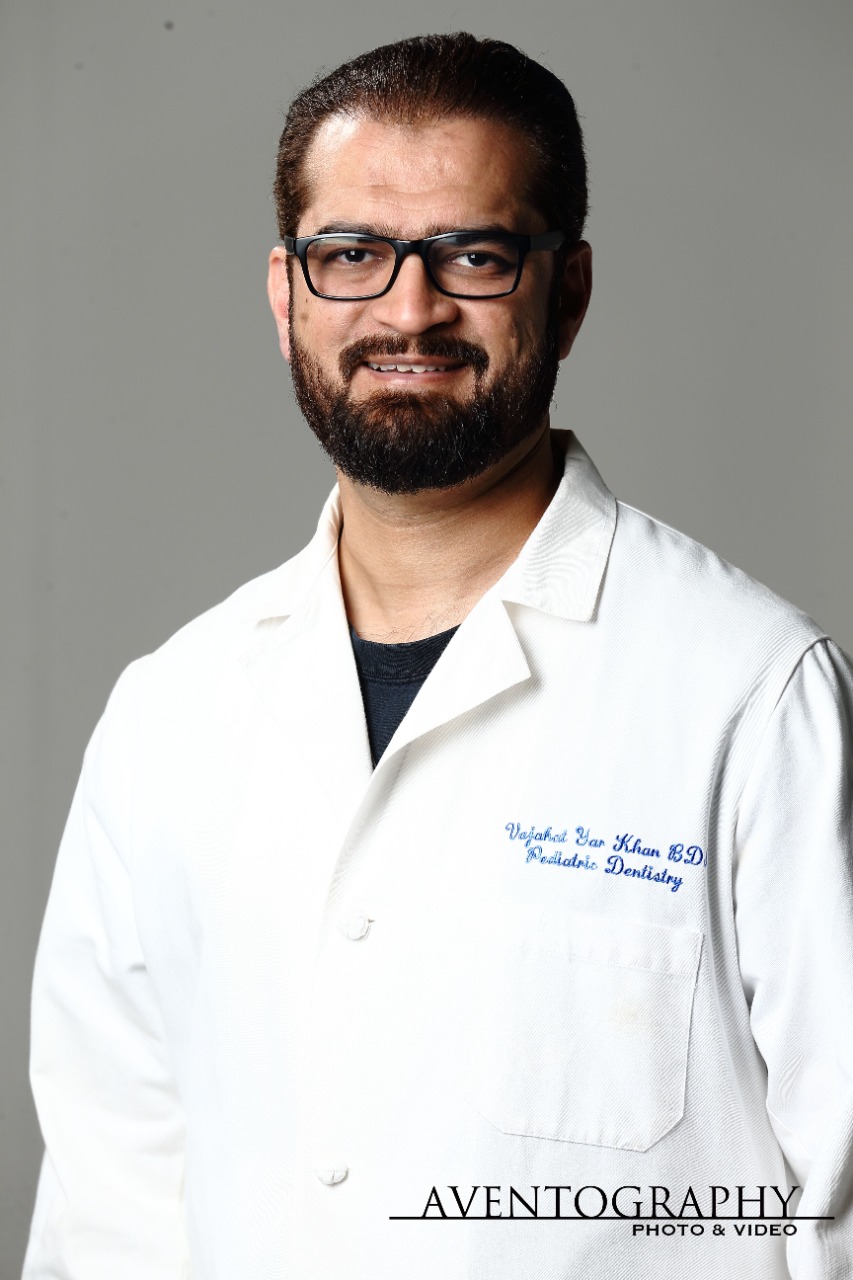 Dr. Yar Khan completed his dental education in 1997. He practiced dentistry for 6 years before deciding to pursue advanced education in Pediatric Dentistry. Dr.Yar Khan completed Advanced Education in Hospital Dentistry from Truman Medical Centre at Kansas City, MO in 2004.
Dr.Yar Khan is a member of American Academy of Pediatric Dentistry, American Dental Association, Texas Dental Association, Greater Houston Dental Society, Houston Academy of Pediatric Dentistry and Academy of General Dentistry. He is board certified and has been an invited speaker at several International and National meetings. He has recently spoken on Management of Dental Trauma in children at the AAPD annual session in Washington DC. In May 2010 and Feb. 2011, he was the judge for table clinics and poster presentations at Star of the South Dental Meeting in Houston TX.
This was followed by Advanced Post-graduate Education in Pediatric Dentistry from Louisiana State University Health Science Center in New Orleans. Later, he took up the position of Assistant Professor at the University of Texas Health Science Centre at Houston. He taught dental students and residents at the department of Pediatric Dentistry at the Dental Branch, Houston Medical Centre and Memorial Herman Hospital.

He supervised residents and students on the clinic floor as well as in the operating room. Dr Yar Khan was also involved with the University Of Texas' extensive community dental work including "communities in school" program serving underserved and underprivileged children. He has also served in the position of Staff Pediatric Dentist at East Texas Community Health Centre and Nacogdoches Memorial Hospital in Nacogdoches, TX for one year. He has worked for South Texas Dental and Lovett Dental Centers as a specialist. Dr. Yar Khan was felicitated with the honor of Diplomate of American Board of Pediatric Dentistry in October 2010.